Manifesting Candles
Welcome to the Intentions range, where we believe in the power of intention and manifestation. Our soy wax candles are specially designed to help you set your intentions and manifest your desires.
Crafted with natural soy wax and infused with a unique blend of fragrance oils, our candles come in a range of scents to suit different intentions. Whether you are looking to manifest love, success, self-confidence, or wealth, our candles are here to help you.
With each candle in our collection, you not only receive a beautifully crafted candle but also a transformative manifesting ritual. Immerse yourself in the ritual, set your intentions, and allow the combined energy of the candle and the ritual to amplify your manifestation practice. We also offer soy wax melt snap bars that are perfect for those who prefer a flameless option.
Our candles are hand made with only the finest ingredients and essential oils, ensuring that you get a high-quality product every time. Our scents are carefully chosen for their specific benefits in manifesting your desires.
Whether you are new to the world of manifestation or are an experienced manifestor, our Intentions range of soy wax candles has something for everyone. Shop now and start manifesting your dreams into reality!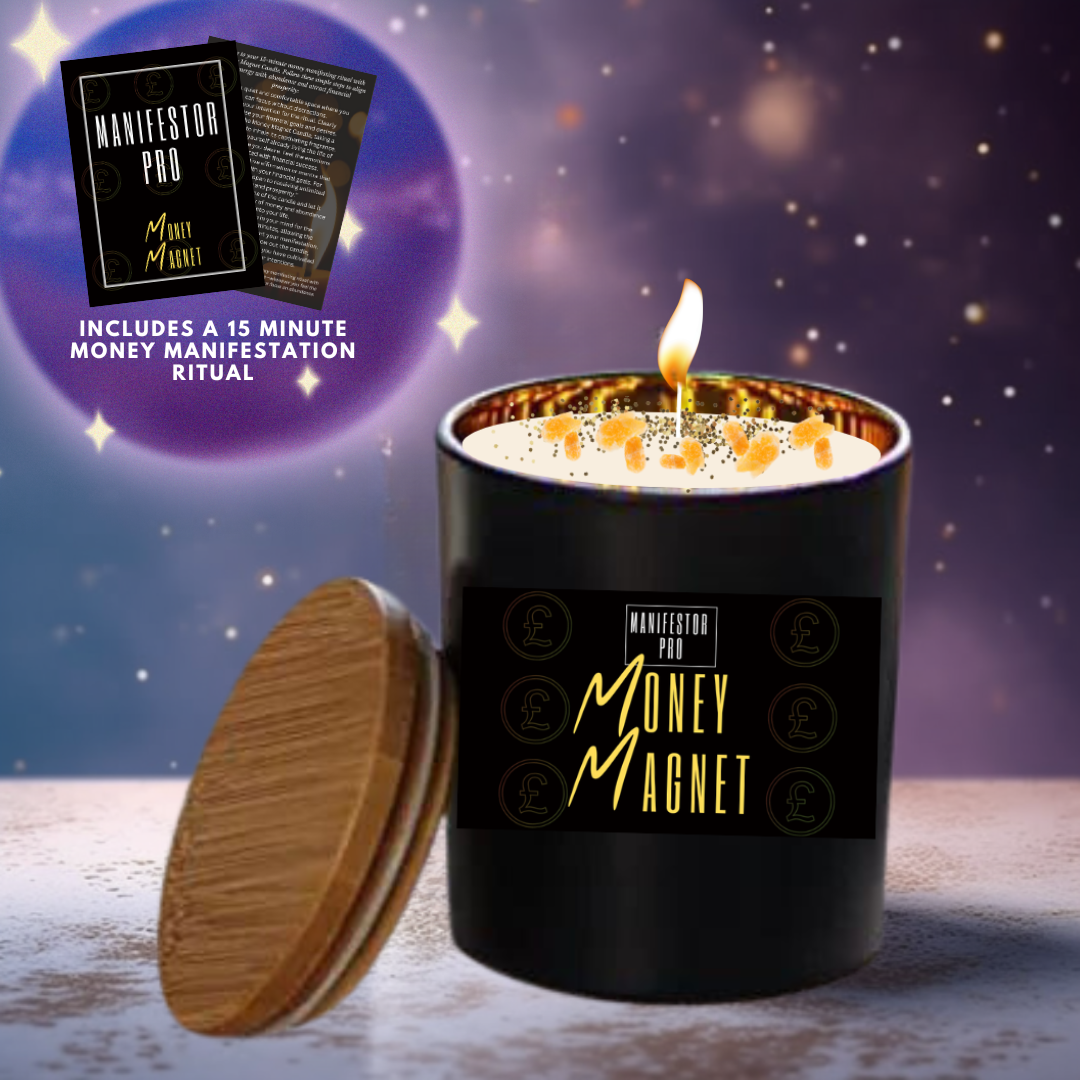 The Money Magnet Jar Candle is more than just a candle. It comes with a 15-minute money manifestation ritual, guiding you through a focused practice to align your energy and intentions with financial success. This empowering ritual helps you tap into the candle's energy, visualise your goals, and cultivate an abundance mindset.
View